In 1965, Bukkyo Dendo Kyokai (BDK - Society for the Promotion of Buddhism) was established by the late Rev. Dr. Yehan Numata, the founder of Mitutoyo Corporation. His fervent wish was to spread the teaching of Śakyamuni Buddha throughout the world. From that time on, BDK has diligently been translating and distributing "The Teaching of Buddha" with the support and cooperation of like minded individuals and organizations.
The Japanese Government has officially approved BDK to be recognized as a "Public Interest Incorporated Foundation" and this fresh new start for BDK began on April 1, 2013.
Following this transition, BDK has set the ultimate goal of propagating Buddhist wisdom and its spirit of cooperative compassion as found in the basics of Japanese culture by sponsoring a wide range of cultural activities and academic programs.
In "The Teaching of Buddha," there is a passage: "As a net is made up by a series of knots, so everything in this world is connected by a series of knots." This is based on the idea of dependent co-arising in Buddhism, which means everything is interconnected.
Whoever we are, we can never live by ourselves. We are always sustained by natural blessings and the lives of many others. By having gratitude for our precious lives, mutually recognizing the importance of others, respecting each other and living in harmony, cooperation and coexistence will be born.
BDK is a non-sectarian organization and does not promote any particular denomination of Buddhism. Rather, it endeavors to promote and propagate Buddhist wisdom found in Buddhist history and cultures by developing a wide range of activities and programs. Ultimately, BDK wishes to contribute to the achievement of global peace and harmony.
We sincerely appreciate your generous understanding and continuous support of BDK activities.
In Gassho.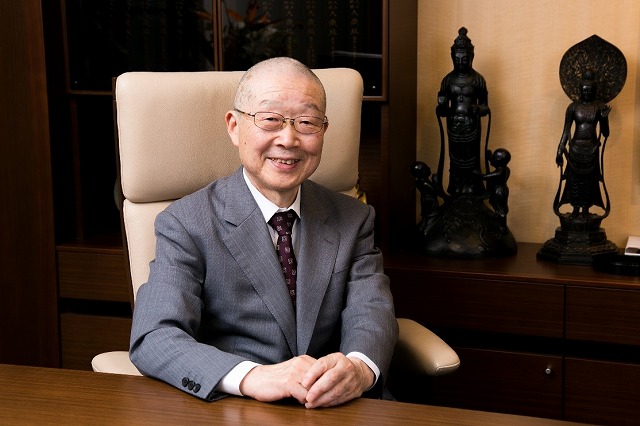 Chairman Seiko-Kiyotaka Kimura